South-Buda
Introduction:
The official opening of our circle was held in February 2014 with Tibor's good piece of advice: be a group of friends. Since then we meet regularly twice a month. On the second Thursday of every month from 6:00 p.m. until 9:00 p.m. we have great talks on a huge variety of topics. Apart from talking about the events in the Foundation sometimes we simply have a friendly chat, and other times we talk in a more serious way about different topics.
Sometimes we invite guests who dazzle us with their knowledge. (We had an interactive lecture about numerology, we have played self-awareness games, and a drawing teacher and analyzer friend of ours developed our capacity to express ourselves through drawing.) Once one of our members who is Greek by origin and loves Balkan dances gave a dance class for us.
As a circle leader, I think it is important that after every meeting we feel as though we have grown compared to what we were previously when we arrived at the meeting. To achieve this we use the most important resources: cheerfulness, love, understanding, and acceptance of each other. (I have to remark between parentheses that we regularly use small resources to lift the mood such as chocolate, cakes, or tea… In the summertime we take a walk on the riverside by the Danube which is always a special experience.)
We invite to our circle all those who live or work in the southern districts of Buda or near Buda and are curious about what we do.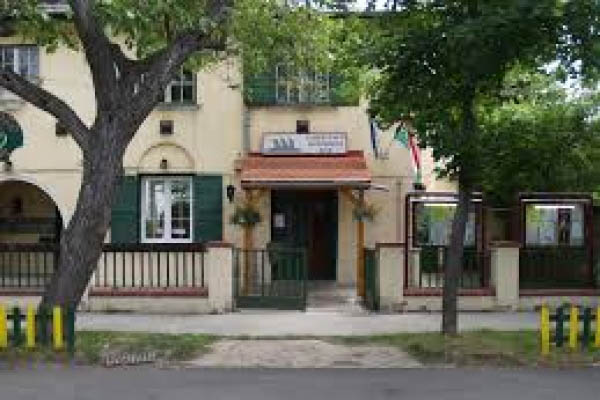 Why it is good to belong here …

"Because I am with like-minded, good-humored, familiar, and loving members, regardless of age, which gives the whole circle an atmosphere worth visiting." /Évi/
"When we are together I feel endless love and unity. After every talk a message verbalizing in me which feels like addressed to me. I learn a lot from my fellows and since I attend the circle humbleness has got an important role in my life. I am happy when we are together!!! " /Mária/
"In the circle, there are people of the same mentality who are struggling with the same problems but who are still open and full of love. I can learn a lot from them and I can be open as well. Here I receive endless love and it is great to be with you!" /Dr. Erzsi/
"Because I can be myself among my fellows. Because if one of our fellows needs help, we send a common love and energy package for them. Because we laugh a lot together. Because we pay attention, respect, and listen to each other. Because our leaders visit us and we are very grateful for this. Because we develop at our own pace and we have the opportunity to experience this among our fellows in a safe environment. Because Gitta does everything to make it possible to be together and to do something for ourselves and for the others in the circle. Briefly, that is it. I miss you! " /Betty/
"I get recharged, we laugh a lot and it is a special gift that we can meet again and again while making new, quality friendships with each other. When we organize a joint program, there is always something additional, something that we can call a miracle as well. The pure, honest sharings among the circle members are especially important as we follow each other's life! I think we have a wonderful circle leader. Warm heart, good temper, and humor. And this has an effect on all of us. " /Gabi/
"The circle is like a big warm-hearted family. It always fills one's heart up with love. " /Ági/
"It seems that during a gathering nothing special happens and we are simply together. Yet, I often realize on the way home how light I feel, though I had arrived very tiredly. Simply our flames fuse together and problems are solved, it doesn't matter whether we are aware of it or not. It just happens. It is uplifting, everything becomes balanced and falls into place. Only because we are our true selves. " /Szuli/
HELP, SO THAT YOU CAN BE HELPED BY US!
As a non-profit Foundation we need to create and maintain our financial background to be able to continue our free treatments, to run our self-knowledge courses, and actively promote our cultural and tradition preserving activities.
We welcome all support, donations whether from individuals or companies. In Hungary we welcome respectively the 1% of the personal income tax if you wish to offer it to us!
THANK YOU IF YOU OFFER THE 1% OF YOUR PERSONAL INCOME TAX FOR US. FOR YOU IT IS JUST A FEW MINUTES BUT FOR US IT MEANS A LOT!