"Regélő Fehér Táltos" drummer group
Regélő Fehér Táltos Traditional Drummer Group
We maintain close contact with the Regélő Fehér Táltos Traditional Drummer Group established by members of the Light of Love Foundation. The drummer team is our regular supporter and performer on our events. It was established in January 2007 with 27 members and was awarded public benefit status in 2010. Their intention is to display the ancient Hungarian traditions and values and to awaken love in the hearts of people, to inspire the light of unity in their hearts.
Their members include both senior and young people, and their community is like a big family. In everyday life they work in a wide variety of professions but there, they pay attention to the spirituality they represent on stage as well. The team operates based on voluntary commitment, thus the rewards of love and gratitude from their audience is priceless. It is an important principle that the association is independent of politics and religious affiliations.
Further information: www.taltosdob.hu/ https://www.youtube.com/user/regelofehertaltos/about / https://www.facebook.com/taltosdob/
Regélő Fehér Táltos Fan Club 
The Fan Club was established in 2014 in order to provide an opportunity and framework for the increasing number of fans of the Drummer Team to have closer contact with existing and future members of the Association, and to support the activities of the Drummer Team.
Further information about the Fan Club: www.rftbk.hu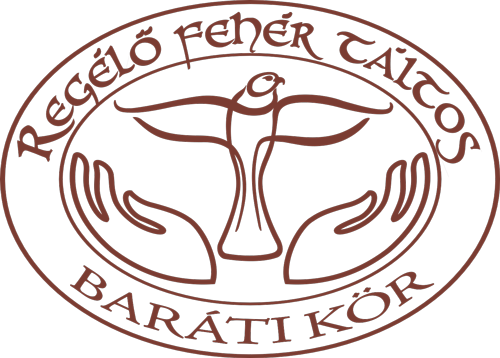 HELP, SO THAT YOU CAN BE HELPED BY US!
As a non-profit Foundation we need to create and maintain our financial background to be able to continue our free treatments, to run our self-knowledge courses, and actively promote our cultural and tradition preserving activities.
We welcome all support, donations whether from individuals or companies. In Hungary we welcome respectively the 1% of the personal income tax if you wish to offer it to us!
THANK YOU IF YOU OFFER THE 1% OF YOUR PERSONAL INCOME TAX FOR US. FOR YOU IT IS JUST A FEW MINUTES BUT FOR US IT MEANS A LOT!