LOVE KNOWS NO BORDERS
Tibor Putnoki, the founder of our community, went through a near-death experience in 1994, which not only changed his earlier life entirely, but also gave him a lifelong task: "People should be told not to live and act as I did!". As a result of this sense of mission, Tibor began to meet people and give lectures not only in Hungary, but also abroad, all over the world. As a consequence, there was a growing interest in the work of Tibor and the 'Light of Love Public Benefit Foundation', and more and more people wanted to join our community abroad as well.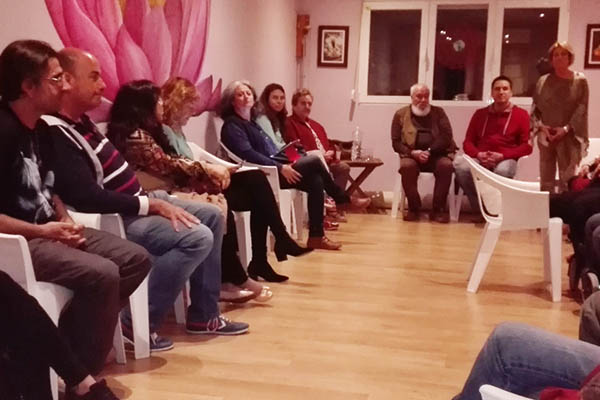 OUR CIRCLES ABROAD 
Our groups, as we call them "circles" outside of Hungary can be found in Great-Britain/Wales, Spain and Austria. Through our ongoing international activities, we establish and maintain relationships with people and organizations who exemplify that it is possible and worthwhile to live our everyday lives in peace, being respected and acknowledged by each other, regardless of origin, colour, culture or borders. Furthermore, they believe and act accordingly that our goal and message can reach human hearts despite linguistic, ethnic, and religious differences.
INTERNATIONAL TEAM
The International Team of our organisation was established to maintain international relations, translation, and interpretation tasks, to receive international guests and to support international travel. We welcome volunteer translators.
Further information: Kristóf Tóth, kristoftoth77@gmail.com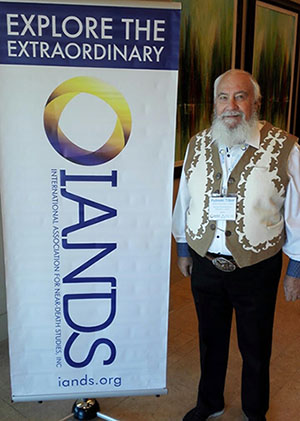 IANDS (International Association for Near-Death Studies)

 

The Light of Love Public Benefit Foundation has started a partnership with IANDS, a company dedicated to the study of near-death experiences. Tibor Putnoki, our community's founder, participated in a number of their events then joined the work of the international organization.
In 2015, for the first time, in San Antonio, Texas, Tibor gave a report on his 9-minute long clinical death experience, and shared his thoughts at further talks several times later on.
More information about IANDS: https://iands.org
HELP, SO THAT YOU CAN BE HELPED BY US!
As a non-profit Foundation we need to create and maintain our financial background to be able to continue our free treatments, to run our self-knowledge courses, and actively promote our cultural and tradition preserving activities.
We welcome all support, donations whether from individuals or companies. In Hungary we welcome respectively the 1% of the personal income tax if you wish to offer it to us!
THANK YOU IF YOU OFFER THE 1% OF YOUR PERSONAL INCOME TAX FOR US. FOR YOU IT IS JUST A FEW MINUTES BUT FOR US IT MEANS A LOT!