Local group-activity in Spain
Local Group – Activity in Spain
The magic began in 2013, when Ana Aquacil and her husband Jeff Neil Potter met with the founder of the Light of Love Public Foundation, Tibor Putnoki.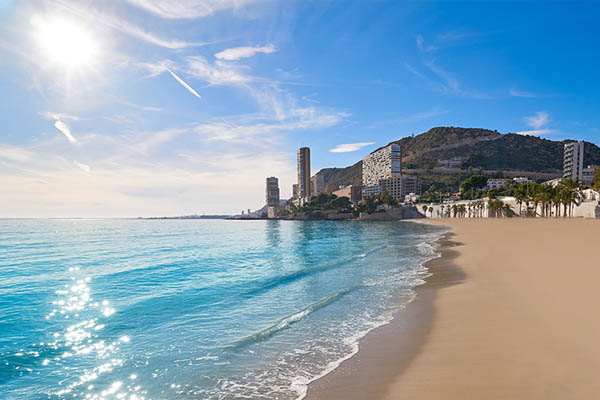 Ana Aquacil – group leader:

We met Tibor in 2014 at his "9 Minutes – My path to the Light" talk given here, in Spain. We looked into Tibor's eyes with my husband and everything became obvious, the path of the Light of Love. We have been also captured by the humbleness of the people accompanying him, including his lovely wife – Piroska.
The local group-life started in 2015 with five people in Costa Blanca in Alicante. We feel so very blessed that we can live in such an open and multicultural area of the Earth. Our team members come from Hungary, USA, Switzerland, England, Spain.

Not so much time passed before more and more people were interested and felt they would like to belong to us, they felt something which attracted them… It looks like the Light of Love is "contagious".

The numbers of our membership keep increasing, adding more colour to the rainbow: or fellows come from Ireland, Scotland, Wales, Italy, Uruguay, Poland, Finland, Australia and Brasilia.
We come from different countries, with different backgrounds, family situations, convictions, but we are all a big family with a common purpose: we all live in active love.

We treat, we give massages, and we try to love and help to the best of our capacities. We learn day by day; we fall and get up, share our pleasure and try to ease the pain and challenges of everyday life. It is much easier to deal with them knowing and feeling that we are ONE.

We are ONE in Spain, ONE in Hungary, we are ONE with the world and with the Universe. We can set an example with our own love here, on EARTH.
Further information: Ana Aquacil, ana-aguacil@telefonica.net
HELP, SO THAT YOU CAN BE HELPED BY US!
As a non-profit Foundation we need to create and maintain our financial background to be able to continue our free treatments, to run our self-knowledge courses, and actively promote our cultural and tradition preserving activities.
We welcome all support, donations whether from individuals or companies. In Hungary we welcome respectively the 1% of the personal income tax if you wish to offer it to us!
THANK YOU IF YOU OFFER THE 1% OF YOUR PERSONAL INCOME TAX FOR US. FOR YOU IT IS JUST A FEW MINUTES BUT FOR US IT MEANS A LOT!