Ózd
Introduction:
We were formed on 16 March, 2001.
We have a couple of frequent guests who visit to us regularly. It feels nice to see them refreshed and cheerful after a treatment. 
After giving massages, we hold sessions where we discuss the current affairs, important tasks, upcoming events and lectures, and we also gain energy from Tibor Putnoki's lectures.
We are a team well adjusted to each other, we like to be together and talk. We listen to each other and help each other. We celebrate each other's birthdays and name days. We also keep major holidays together. At Christmas we surprise each other and our guests with small home-made gifts.
We welcome everyone who wants to experience the treatments and teachings of the Light of Love.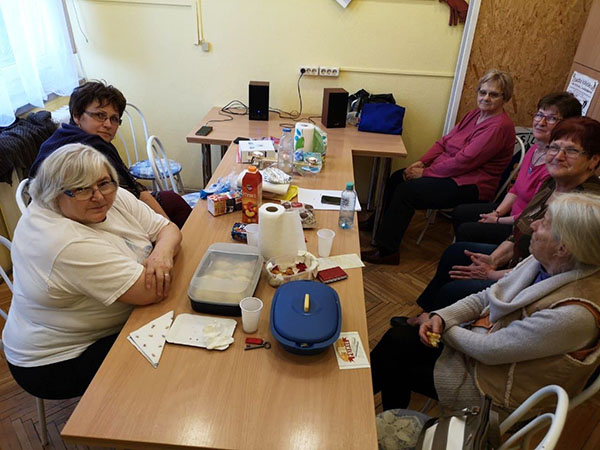 Why it is good to belong here
I love the family-like atmosphere. I like to talk about myself, the journey I have taken, my changes and experiences. /Márti, 71/
I love the family-like atmosphere. I recharge and unwind myself. I love to give massages and to deal with people. /Julika, 63/
I really like to give a massage. It is good to see people refreshing and smoothing out during treatments. I like to feel their hearts beating into my palms. /Éva, 59/
It feels like homecoming here. It is good to be here. /Judit, 41/
HELP, SO THAT YOU CAN BE HELPED BY US!
As a non-profit Foundation we need to create and maintain our financial background to be able to continue our free treatments, to run our self-knowledge courses, and actively promote our cultural and tradition preserving activities.
We welcome all support, donations whether from individuals or companies. In Hungary we welcome respectively the 1% of the personal income tax if you wish to offer it to us!
THANK YOU IF YOU OFFER THE 1% OF YOUR PERSONAL INCOME TAX FOR US. FOR YOU IT IS JUST A FEW MINUTES BUT FOR US IT MEANS A LOT!