Mosonmagyaróvár
Introduction:
We were founded in 2004, and our small team grew almost every month in the first year. On the first occasions we held our sessions in each other's homes, then, the Parish of Moson hosted us for a while. At that time we were rather getting to know each other. 
After that, one of our fellows offered us to meet at their place every week, as it was more convenient for them because of their small children. This forged the little group together. And here we began to prepare, involving as many of our fellows as possible, to join in the Cultural Gatherings of the Light of Love movement. We first performed at the 11th Cultural Gathering in 2006, then, we organized the next one in Mosonmagyaróvár in 2007. This was the first big challenge in the life of our group.
Meanwhile, Máriakálnok became the venue of our gatherings, where we organized the Cultural Gathering for several hundred people in 2014. Every Thursday we hold sessions, the topics of which are already discussed in advance. There are lectures, conversations on various topics, watching movies, picnics outdoors in the summertime or going to the theatre together. We invite guests, and are getting acquainted with the Bible. We always receive something from each other that we can all learn from.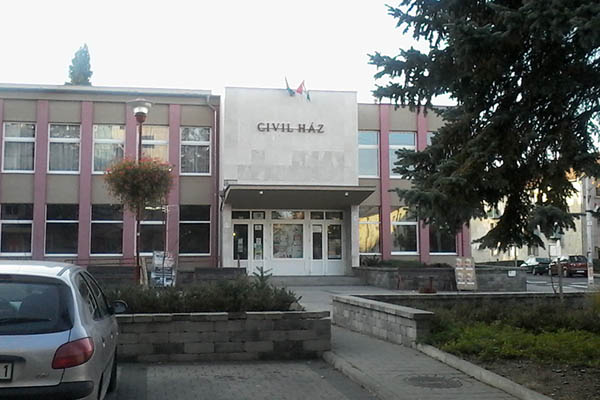 Why it is good to belong here
The circle has become a part of my life, and the members are like my siblings. I love them and I have gained more self-awareness thanks to them. A lot of common experiences and memories bind us together. /Edit, 60/
Although I can rarely participate in the work of the group, I still feel close to the members. It is such a joy to know that they exist and we have the same purpose in the Light of Love that is – living in love. I consider my fellows to be my heartfelt relatives. /Laci, 61/
It is good to be together. I recharge in the circle. I like to listen to my fellows talk about themselves, and I can talk about myself, my joys and sorrows. We can rely on each other. /Gabi 53/
I like to come here because there are interesting sessions with invited speakers and also informal conversations. It is a supportive and accepting community that always recharges me spiritually and physically as well. / Andrea/
I like to come here because we listen to each other. /Kata, 40/
A community is important to me where like-minded people can talk for the benefit of each other. As long as we can be together with honesty. Even if other's problems or behaviour is worth a smile, they do not receive criticism but instead receive compassion. It is important for them to be able to talk about it. Things that happen to them or to me are not published on the internet. It is not certain we keep it a secret forever, it is not even needed but talking might help in the given moment. /Emese/
I feel in the same way in the circle as Emese, and I also find peace when I am there. After a difficult day even my leg stops hurting while I am staying there. /Zsuzsa/
I live in Vienna and I am trying to create a circle there, which is a big challenge in today's fast-paced world. Why would I like it? Because when I can get to the circle meetings of Moson at rare occasions it does feel like I am recharged with love, friendship and unity. I like it so much that they organize a lot of programs such as trips, theatre visits, watching movies, Bible classes, preparation for cultural gatherings and they always performs amazing shows. I wish I had such a good team also in Vienna! /Brigi/
HELP, SO THAT YOU CAN BE HELPED BY US!
As a non-profit Foundation we need to create and maintain our financial background to be able to continue our free treatments, to run our self-knowledge courses, and actively promote our cultural and tradition preserving activities.
We welcome all support, donations whether from individuals or companies. In Hungary we welcome respectively the 1% of the personal income tax if you wish to offer it to us!
THANK YOU IF YOU OFFER THE 1% OF YOUR PERSONAL INCOME TAX FOR US. FOR YOU IT IS JUST A FEW MINUTES BUT FOR US IT MEANS A LOT!