Kalocsa
Introduction:
We started our activity in Kalocsa in 1998. Currently, our group of 5-6 people welcomes those who wish to receive a massage.
After the massage session, we have a talk session until 8:00 p.m. each time. Besides discussing the current topics affecting our community, we also find time to share the events of our lives. In addition, we support each other in areas – such as self-love, sympathy, acceptance, empathy, forgiveness, friendship, self-knowledge – that can be used in practice of everyday life and help to experience love. 
Our sessions are open, we welcome people who are interested and want to act for themselves and for others.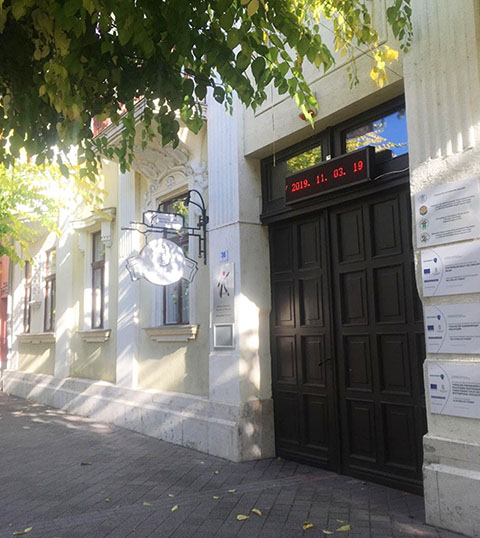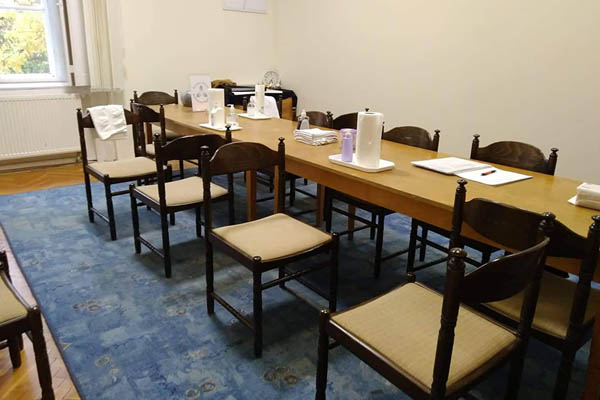 Why it is good to belong here
I love to come here because I can be with loving and understanding fellows. I feel like I have another family with whom I can share joy and problems as well. I get help and ideas if I need it. /Zsuzsa (Mazsu), 74/
We are operating together as a small group of people but I am always happy to meet my fellows. We can talk about topics that many people still cannot accept and understand. I am practicing acceptance and patience with others. I am gaining lots of experience that I can apply to my own life. The group has become a part of my life! /Ilus, 65/
Here, I found a community where people help each other. They give and accept a lot of love. They taught me how to accept the good and reject what is not good. Love and light fill life. /Anna, 63/
On Wednesdays, we help ourselves and the people who turn to us, with a massage. In the discussions that follow these sessions there are exchanges of ideas that cannot happen anywhere else because here, we understand each other better. We try to speak the language of love to our fellows, even if we happen to criticize each other. We can tell each other in what areas we have been improving and where do we still need to work on ourselves in order to make our lives better. /Lajos, 63/
In today's hectic and overstressed world, our gatherings serve as an island of love. We bring people the experience of "you can live differently" from our energy-filled sessions. In this group, forged through the years, we are also getting closer to get to know our true selves as well. Integrating the love teachings into our daily lives, we show through our own lives, that this is the only way that's worth living and doing. /Marika, 59/
HELP, SO THAT YOU CAN BE HELPED BY US!
As a non-profit Foundation we need to create and maintain our financial background to be able to continue our free treatments, to run our self-knowledge courses, and actively promote our cultural and tradition preserving activities.
We welcome all support, donations whether from individuals or companies. In Hungary we welcome respectively the 1% of the personal income tax if you wish to offer it to us!
THANK YOU IF YOU OFFER THE 1% OF YOUR PERSONAL INCOME TAX FOR US. FOR YOU IT IS JUST A FEW MINUTES BUT FOR US IT MEANS A LOT!