Jászberény
Introduction:
The legal predecessor of the Light of Love Public Benefit Foundation was established in Jászberény in 1995.
Since 2005, we have been regularly giving treatments. Initially, we provided energy-treatments, talking, caring, and later, after completing some courses we also included various types of massage and posture-improving gymnastics in our regular activities. 
We warmly welcome all those who are interested and long for relaxation, recharge, love and touch at Déryné Rendezvény Ház, upstairs room (Lehel vezér tér 33, Jászberény) every Monday.
A handful of our team members are really active as they can certainly be counted on every Monday. We are always there and fulfil our commitments with love. Of course, all this is not for free, as we also receive the love and care we gave back from each of our guests.
We welcome our guests on Mondays, when most people find it hard to start a week, when the most important thing is to have motivation and energy for the weekly challenges.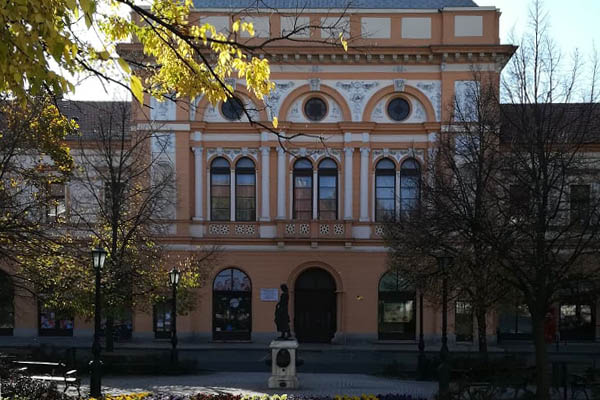 Why it is good to belong here
After losing my loved ones, I searched for my place, for my path. I had been to many places, but I couldn't find what I was looking for. When I got here to the community, I found it here. I feel very good because I think we are like-minded, we have the same goal and we want the same thing. /Szerénke/
I got to know the group in Jászberény and thereby its activity by chance (but there are no coincidences). I liked the fact that they do for themselves and for others, all with love and creating value. As a result of the decade spent here, presence and activity in the group have become my way of life. I am grateful for it. /Hanni/
The experience of the massage brought me here. This ignited my interest towards the Light of Love. I met precious, affectionate people and I found my peace of mind and became able to help others. I found my way. /Judit/
I am here because this community is an example of unconditional love. Wherever I go, I receive the same feeling of pure, sincere acceptance and love. It gives and helps me a lot in everyday life. One cannnot express the feeling by words how good it is to belong here. I am grateful that I got to know this community. /Juca/ 
Every time I think of the Light of Love, a big family comes to my mind. It is such a family, where love and acceptance come first. Here, everyone feels at home because we know each other's souls, even if only subconsciously. I like to come here to spend meaningful time with my many 'brothers and sisters' and to help other people with our immense love. /Timike/
Because of my sore shoulder I found the Light of Love, at the invitation of the circle leader. I got a hand massage from Piroska, and that is when I decided to learn it and belong here. Many of us attended the course, we have become a very good active group, and we are increasing our number with the arrival of more very good people. We belong together. It is very good to give and help others. A heart-warming feeling!   /Ildikó/
HELP, SO THAT YOU CAN BE HELPED BY US!
As a non-profit Foundation we need to create and maintain our financial background to be able to continue our free treatments, to run our self-knowledge courses, and actively promote our cultural and tradition preserving activities.
We welcome all support, donations whether from individuals or companies. In Hungary we welcome respectively the 1% of the personal income tax if you wish to offer it to us!
THANK YOU IF YOU OFFER THE 1% OF YOUR PERSONAL INCOME TAX FOR US. FOR YOU IT IS JUST A FEW MINUTES BUT FOR US IT MEANS A LOT!